forge | (fȯrj) | (noun): a blacksmith's workshop, a smithy.
forge | (fȯrj) | (verb): ¹ make or shape (a metal object) by heating and hammering; ² create (something) strong, enduring, or successful; ³ move forward gradually or steadily.
The Forge | (t͟hə fȯrj) | (noun): a home for those who make and remake themselves through dedication, discipline, and determination despite all difficulties.
Founded by Rémy Ngamije, an award-winning Rwandan-born Namibian writer, photographer, and fitness enthusiast, The Forge has a singular purpose: to be a place of self-discovery through physical endeavour for fitness practitioners of all levels and disciplines.
Located in Windhoek's Southern Industrial Area, The Forge is reclaimed from The Old Paint Factory's long-vacant basement storage facility. After a minimalist reconceptualisation, the brutalist-style bones of the concrete cavern were converted into a rugged gym with spartan aesthetics.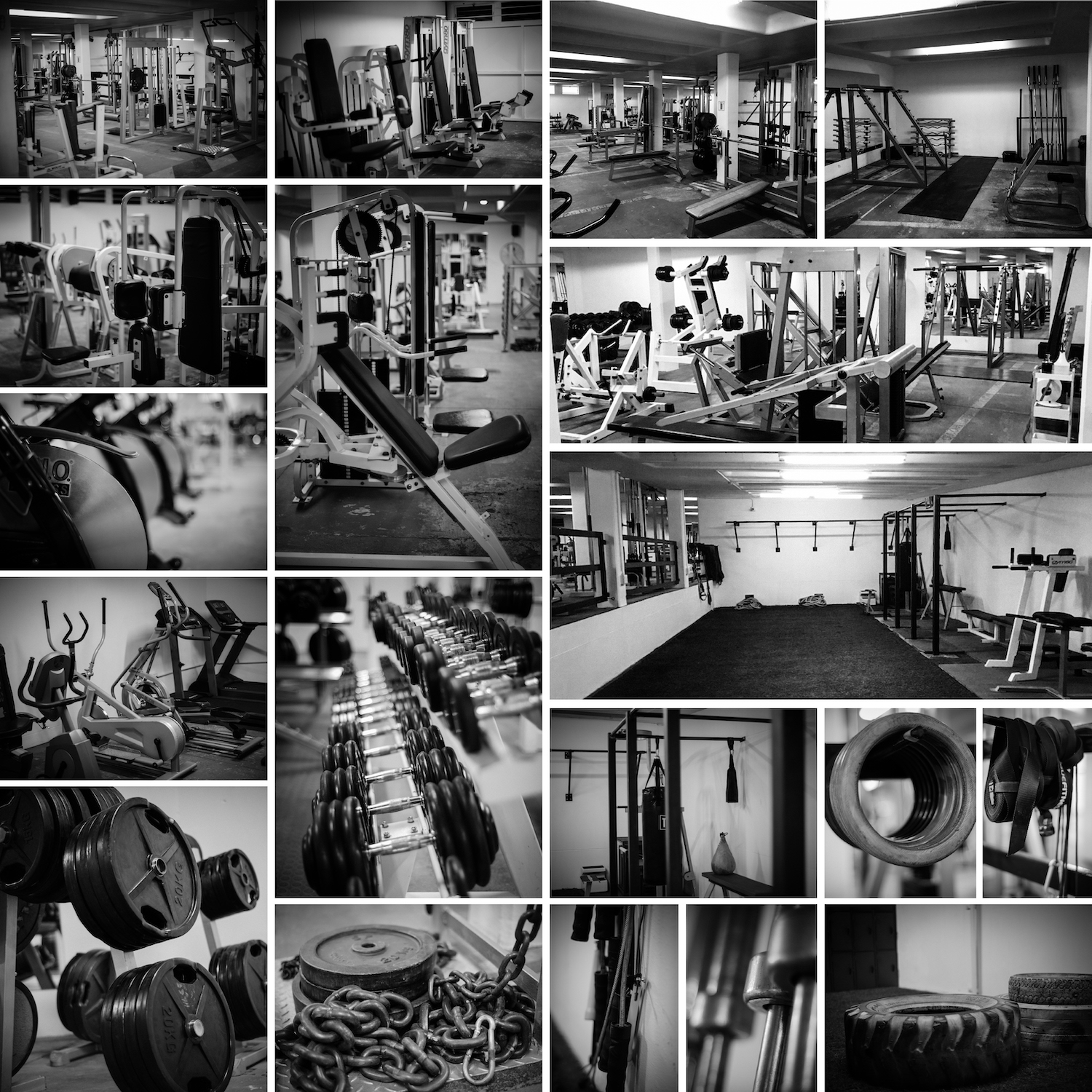 Light on luxuries, utilitarian in ethos, well-ventilated, clean, and brightly-lit, the gym has a spacious functional layout and a curated aural soundscape that provides each member with a distraction-free environment in which to pursue their fitness goals.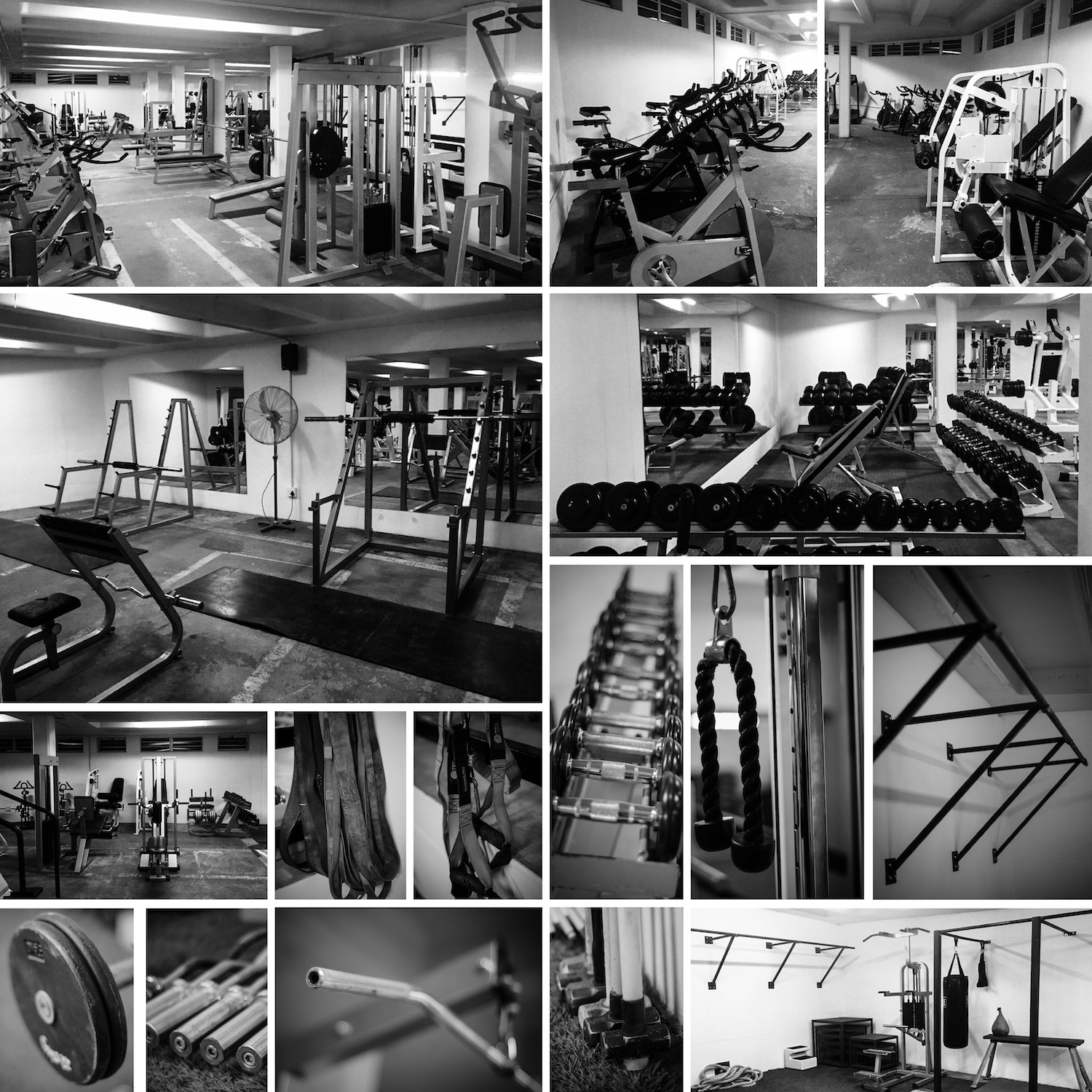 The Forge is fully-equipped with a well-stocked weight academy, cardio apparatus, and has space for calisthenics exercises, yoga, high intensity interval training, as well as combat sports like boxing and kickboxing.
Living is an act of courage,
and preparing to live is a daily exercise.
More than a gym, The Forge's founding spirit is alloyed with the four foundational Stoic philosophical principles which have been interpreted to inform its operational standards and training culture.
Wisdom: preferring practical, locally-adapted fitness knowledge that is capable of being shared in clear, effective ways while utilising established training techniques that create a motivated, active, and healthy community.
Temperance: pursuing balance in all things (exercise regimens, diets, and other daily habits), and embracing moderation (with gradual increases in exertion to attain new levels of physical performance) as the key to exercising without being injured.
Courage: realising, as the great Stoic philosopher Seneca did, that "living itself is as an act of courage" and that the pursuit of a purposeful life requires brave curiosity and an openness to novelty (in and outside the gym) in order to reject meaningless and unrewarding dogma.
Justice: cultivating habits that strengthen mental and physical fortitude and prepare the individual to face the drudgeries and disappointments of life, and feeling empowered to participate in the solving of social, political, and economic issues in Namibia and the world.
Together, these four principles shape The Forge's core values:
strength and honour • temperance and focus • discipline and respect • perseverance and hope
This unique gym provides a home for those who consider health to be a personal craft, an undulating and rigorous journey defined by patience, perseverance, and perspiration.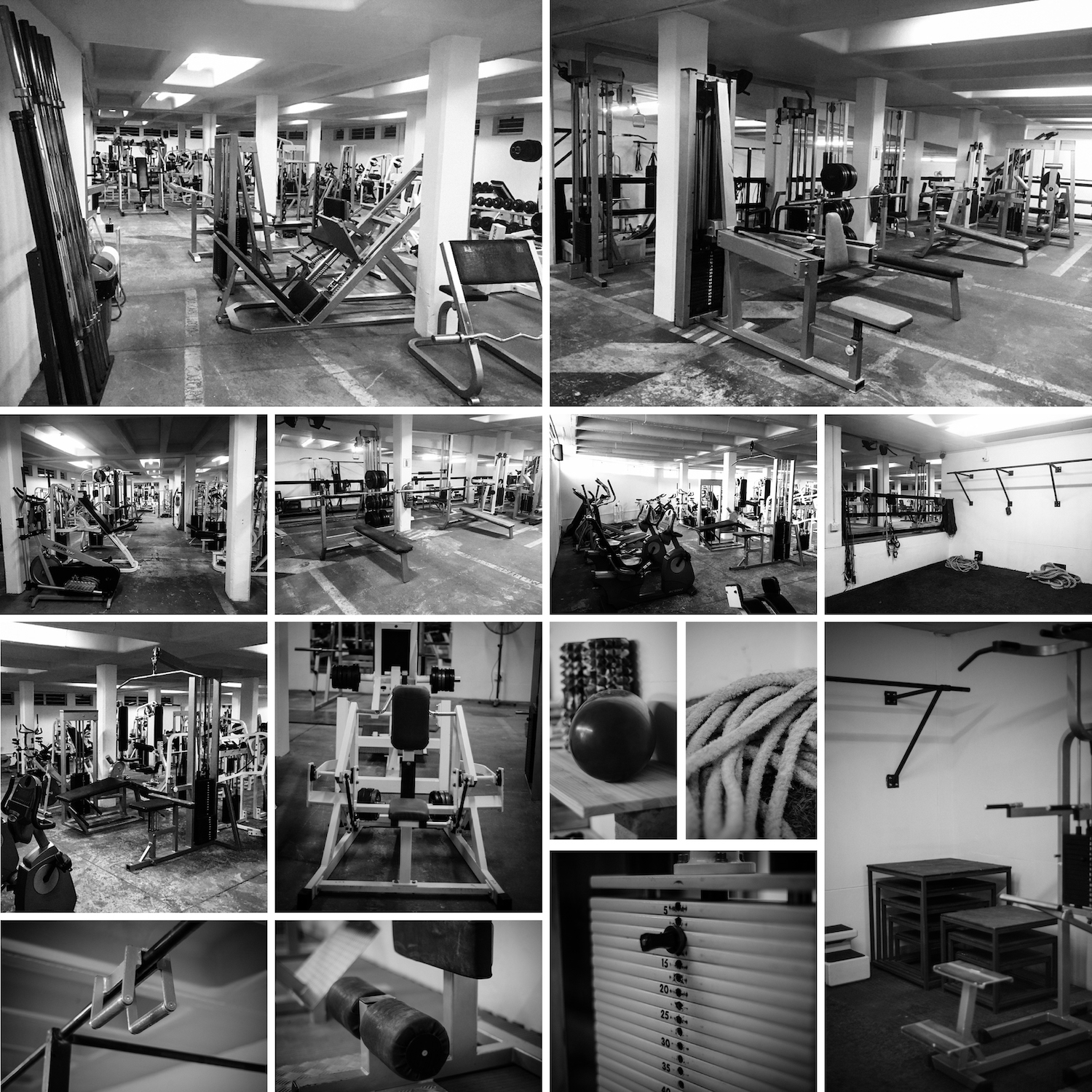 THE FORGE AT A GLANCE

COMPLETE
GYM

LIMITED
MEMBERSHIPS

DEDICATED
HOURS

WI-FI
ACCESS


CURATED
SOUND

ABLUTION
FACILITIES


SECURE
PARKING

ACCESS
CONTROL

SECURITY
& CCTV


FORGE
APP*

IMPORTANT INFORMATION

Terms And Conditions
The Forge's
terms and conditions
ensure that members and staff have a mutual understanding of the way in which superior services are provided and enjoyed.
Code Of Conduct
The Forge's members are custodians of the gym's values and are governed by the
Code of Conduct
. Its provisions are drafted to create a harmonious, respectful, supportive training environment.
Health Guidelines
The global COVID-19 pandemic has shown that health is a community endeavour. All members are required to maintain high levels of personal hygiene and to avoid the gym when feeling ill. Hand sanitiser is provided throughout the gym; the equipment and ablution facilities are cleaned and disinfected regularly.
Safety Protocols
The Forge is committed to providing a safe environment. Its layout facilitates easy access while its limited membership structure prevents overcrowding. The Forge's equipment is meticulously maintained and serviced. A Certificate of Fitness for complying with all regulatory fire, safety, and public health requirements has been issued to The Forge from the City of Windhoek. A clear emergency evacuation plan is communicated to all members.
Legal
The Forge is a fitness concept created by Rémy Ngamije, the owner of Forge Fitness CC, a close corporation registered in Windhoek, Namibia.
Founded: 01 July 2022
Registration: Forge Fitness CC
Registration Number: CC/2015/03727
Copyright: © Forge Fitness. All rights reserved. Copyright to the works published on this website is held by Forge Fitness CC and, where relevant, the respective contributors. Material appearing on this website can only be reproduced after written consent has been obtained; violations of this condition will give rise to legal proceedings.
…
* Forge Fire is a forthcoming and exclusive app for Forge members.